>
Forums
>
General
>
General
> the gallery
TOPIC: the gallery

Standard User
Posts: 128

the gallery
mangemani
15th May 2017 09:44:39
i've been looking trough some of the threads in the gallery, mighty nice figs and projects i must say, im really impressed and inspired, particular by the napoleonic threads because of my own upcomming start.
i must ask, is the gallery section just for players/shows or can anyone post there? im not a player(at the moment) im out to build lifesize units(or as bg as possible) and then add them to a battlefield. i have no battlefield at the moment, im just in the painting stage, building my armies, so it might be dull pictures of figs on a table or something.
i dont want to impose, thats why im asking. i post on many different forums, but the interest in figure painting, rspecially in this scale and not in the WWII theme, seems to be a sleeping pill. but this site must be the perfect place to post pics of figs that the site sells.

Standard User
Posts: 184

the gallery
Glenn Pearce
16th May 2017 07:34:21
Hello mangemani!
Yes indeed this is the best place to show off your stuff. Everyone enjoys seeing other peoples painted figures no matter how you plan to use them. So please get them up here asap!
Best regards,
Glenn

Standard User
Posts: 242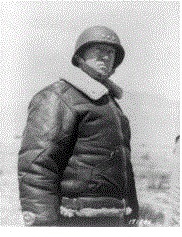 the gallery
njt236
16th May 2017 09:50:33
Go for it. We love to see photos of what people are currently working on.
Nigel
Through the travail of the ages Midst the pomp and toil of war Have I fought and strove and perished Countless times upon this star.
So as through a glass and darkly The age long strife I see Where I fought in many guises, Many names but always me.
So forever in the future Shall I battle as of yore, Dying to be born a fighter But to die again once more.
G S Patton

Standard User
Posts: 99

the gallery
Stenbock
17th May 2017 08:59:14
The more the better! It is certaintly the best place to share your work and I am looking forward to see it.
Stenbock / Per Broden
Check out my blog with some 6mm diversions - Roll a One

Standard User
Posts: 128

the gallery
mangemani
17th May 2017 09:31:13
ok, sounds good:). thanks