>
Forums
>
General
>
General
> New releases - Some 20thC bits and pieces
TOPIC: New releases - Some 20thC bits and pieces

Administrator
Posts: 352
New releases - Some 20thC bits and pieces
peter
18th Sep 2017 10:35:37
We've been filling in a few small gaps in the 20thC ranges ahead of the next full scale releases. First off, we have a meaty 8" Howitzer for the Great War British: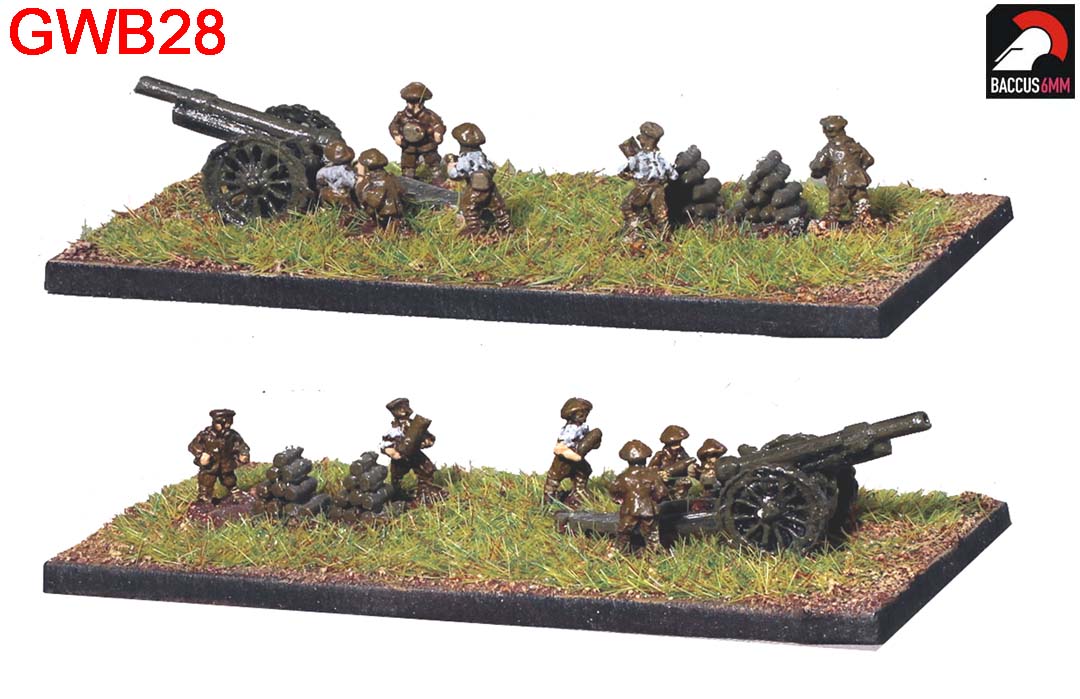 We've been sort of promising this one for quite a while and I know there's a few out there waiting to get their hands on these beasties. More details can be found here.
Moving forward a couple of decades and a bit we've rounded out the Fallschirmjaeger range with an 8cm mortar and a couple of recoilless pieces

You can find out more about the new codes here.
We've got some more releases for the Great War scheduled in the form of ANZACs and British to provide opponents for the Ottomans. Behind them, the Indian contingent is sculpted, so we'll be moving focus to the Eastern front very shortly.
We've had a bit of a setback on the WEC range as a master mould malfunction put paid to our plans to have new generals and artillery available around now, but it's not stopped progress and you'll see some more new stuff available over the next couple of months.
On a related front, after much pestering it looks like we'll be working on a TYW variant for our Polemos rules series.
All in all it promises to be a busy few months ahead.
- The Overlord

Standard User
Posts: 56

New releases - Some 20thC bits and pieces
Nick the Lemming
18th Sep 2017 05:27:48
On the issue of the eastern front, do you plan on expanding it a little to incorporate the Russian civil war?