>
Forums
>
General
>
Website Queries
> Build a Unit feature for other periods
TOPIC: Build a Unit feature for other periods

Standard User
Posts: 184

Build a Unit feature for other periods
Glenn Pearce
30th Jul 2015 03:23:39
I think the important thing is it sounds like you found a solution. I can almost sense the excitement as another Baccus project gets the green light. I still remember how much I enjoyed my AWI project (still have a few loose ends to paint). If yours is even half as much fun to paint and play you will be over the moon. Great news.
Best regards,
Glenn

Standard User
Posts: 47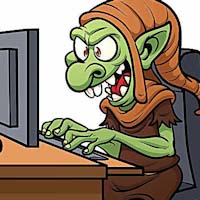 Build a Unit feature for other periods
I am a spambot
1st Aug 2015 08:00:23
I ordered a British Army pack, Indians, Prussian Infantry for the German troops, Loyalists, and flags. I also ordered some stuff to do camps/baggage elements with, because I was running low on these. I will have to order the Americans another month.
At the moment, a message comes up saying there may be a bit of a wait before despatch. (I put in a previous order about a week before for some things to finish off my 1809 Austrians, and I don't think that these are on their way yet.)