>
Forums
>
Painting and Modelling
>
Gallery
> Samurai
TOPIC: Samurai

Standard User
Posts: 6

Samurai
lilljonas
20th Mar 2015 10:14:33
These are my old samurai units. I'm currently painting up roughly 25 bases of mixed arquebus/archer units, and then I plan to expand with more cavalry and infantry.
Currently painted are Takeda, Hosokawa and Tokugawa clan forces.
A camp diorama made out of isolation foam and some tuft for the trees.
A more basic camp
I like to mix and match my bases, as samurai cavalry and infantry fought together, for example. So I mix in advancing foot troops on all my cavalry bases.

Standard User
Posts: 17
Samurai
HestonFan
27th Mar 2015 07:23:10
Your models are awesome. Excellent work.
did you base all the flags on actual clan iconography? I am going to guess you are using DbA or Dbm/m. The bases look like15mm based conventions.
Www.Nerdwargamer.blogspot.com Games played = Piquet, DbA and DbMM 6mm, Irregular Wars

Standard User
Posts: 31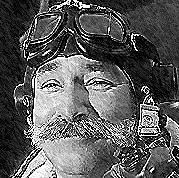 Samurai
Wg Cdr Luddite
28th Mar 2015 08:19:21
Nice looking stuff !

Standard User
Posts: 6

Samurai
lilljonas
30th Mar 2015 11:20:37
Thanks for the kind comments! Yes, the flags are from actual clans, mostly taken from various books and online resources.
The basing is indeed done for DBA. However, now I think that the 15mm deep bases might be a bit too crowded. I think I'll try to keep to 20mm deep bases from now on for all infantry, not just missile troops and such. Either way I'm probably going to use another ruleset once I have large enough armies, so it won't be such a big deal to keep to the DBA basing conventions, and I have enough DBA-based ones to still field two opposing armies if I feel like playing DBA.

Standard User
Posts: 52
Samurai
Le Comte de Froufrou
1st Apr 2015 01:58:04
No worries for DBA basing. In DBA 3 the 20mm deep base is now an official option instead of 15mm. More space, better bases.