>
Forums
>
Painting and Modelling
>
Gallery
> French & Austrian Guns (SYW)
TOPIC: French & Austrian Guns (SYW)
Some reinforcements for my 6mm SYW Armies. Just finished the basing tonight. Figures by Baccus, brushwork by Reinforcements By Post.
Mark "Extra Crispy" Severin
ScaleCreep.com
DeepFriedHappyMice.com

Standard User
Posts: 229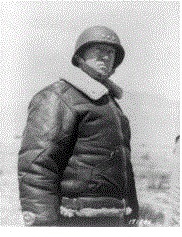 French & Austrian Guns (SYW)
njt236
26th May 2015 03:46:40
Hello Mark.
I hope you don't mind me bringing this to your attention. It's regarding the colour scheme of the French artillery. You have them painted Green???. French gun carriages during the SYW, according to my reference books, were a bluey grey colour whilst the equipment of the supply train (caissons and carts), were painted brick red.

Nigel
Through the travail of the ages Midst the pomp and toil of war Have I fought and strove and perished Countless times upon this star.
So as through a glass and darkly The age long strife I see Where I fought in many guises, Many names but always me.
So forever in the future Shall I battle as of yore, Dying to be born a fighter But to die again once more.
G S Patton
Thanks. Some day I'll have to touch them up!
Mark "Extra Crispy" Severin
ScaleCreep.com
DeepFriedHappyMice.com