>
Forums
>
General
>
BaccStarter
> Nominate new sculpts?
TOPIC: Nominate new sculpts?
Hey all,
Nice to meet everyone. I'm a newbie here. I'm writing to ask if there's a way to nominate new sculpts that we'd like to see Baccus undertake? I assume that's what Baccstarter is? Apologies if I missed an explantory thread.
My issue is that I've just started in 6mm (convinced by Peter's excellent argument about the realism and epic sense of the scale - I've finished painting DBA armies for Eastern Patrician Romans, Attila's Huns and Henry Tudor. I'll post pics once I find the time) with Baccus figures, as I feel they have the best sculpts. I've noticed that all the major manufacterer's (Baccus, Heroics & Ros, Irregular and Rapier) cast in differing sizes to the point where the miniatures can't be used together. This limits me to Baccus minis only. I'm fine with that, but I'd love it if the lines were more comprehensive. I understand it's a small business and it may not be possible, but I wanted to know if there was a way for customers to influence the production process a la the P500 process that GMT Games uses.
Thanks in advance and nice to meet everyone!
/vr/
Myke
Yes, that was the idea behind Baccstarter. Just say which extra figures you'd like in a given range and how many packs you'd pledge to buy. The idea is to extend existing ranges, not launch new ones. So, for example:
"Dismounted French Napoleonic Dragoons, 2 packs".
I can't remember where Peter set the bar - both 40 and 80 are ringing bells. Possibly the latter. Most of the pledges were on the former website. Peter has said he'll put up a current consolidated total when he can.
All the best
John
Thanks, John! If you wouldn't mind answering two more questions for me, so that I can be sure I'm doing this right, I'd be grateful.
1.) So, it's only appropriate for me to extend a current range. What constitutes a "range?" Would I only ask for more Normans in different poses, or is it okay to ask for more early medieval sculpts, like . . . Norse-Irish or Anglo-Danes?
2.) Do I just start a fresh post indicating what I want and how many I'd buy? Or is there a master post to comment on?
Apologies for all the questions. Thanks in advance for your help.
/vr/
Myke
No worries Myke.
1 - Asking for dismounted Napoleonic French Dragoons - extension of range. Asking for Napoleonic Ottomans - new range. Obviously Peter will be the judge, but for instance you could ask for Norse-Irish codes in the Viking range and if it was one or two codes with the rest being used from the existing range or very close proxies from other contemporary ranges, I imagine that would probably be okay.
2- Yes, a fresh post.
I hope that helps

Standard User
Posts: 19

Nominate new sculpts?
Estarriol
17th Aug 2016 12:14:56
Excuse me, as one of the two Mr Rapiers (no stone throwing) but our figures and Baccus do match in size in the Ancients and Biblicals (can't speak for ACW as I don't have any Baccus to compare), I admit our cavalry can be a little smaller but that is about it.
And I use Baccus myself to add variety to armies or in periods we won't now be doing (WSS now they have been resculpted).
Please accept my apologies! I did not mean to throw shade at Rapier. I will certainly consider your lines in the future.
I have some Rapier Chariots to flesh out my Ancient British army. The sculpts fit in fine.

Standard User
Posts: 61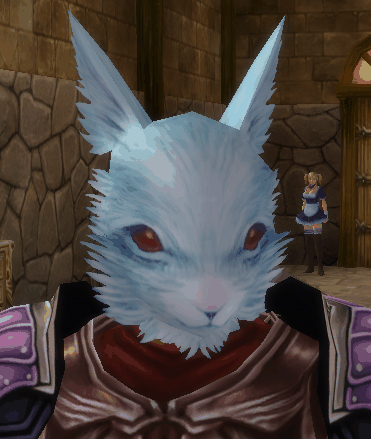 Nominate new sculpts?
ithoriel
17th Aug 2016 05:44:15
I'm building Sumerian armies and enemies in 6mm and mixing Baccus and Rapier no problem. Of course nobody is riding horses in that period so I can't comment on any size difference in cavalry.
Growing old is mandatory, growing up is entirely optional!