>
Forums
>
Painting and Modelling
>
Modelling and Conversions
> Basing
TOPIC: Basing

Standard User
Posts: 8

Basing
getagrip
25th Mar 2015 08:23:01
Hi all.
Not sure if this is the right place but here goes.
I recently purchased the basing system and am extremely unimpressed ; I based one mini with sand, left it 24 hours and the sand just rubbed off. I didn't even get chance to use the wash.
Am I doing something wrong or have I bought a "dud?"

Standard User
Posts: 11

Basing
SaigonSaddler
25th Mar 2015 09:36:04
Did you put enough glue on the base?
Grotesque font urinator
Bangkok

Standard User
Posts: 8

Basing
getagrip
25th Mar 2015 09:40:29
Think so, the grit looked wet.
That is very, very strange. It is not unusual to have a few grains fall off during wash/drybrush, but for it all to just rub off?
I'd suggest giving the glue a real good shake/stir, and trying it again. White glue can separate if left for a while but does not go bad, as far as I know.
Mark "Extra Crispy" Severin
ScaleCreep.com
DeepFriedHappyMice.com

Standard User
Posts: 6

Basing
lilljonas
26th Mar 2015 07:58:43
I haven't had too much problems with the basing kit. However, whenever I have problems with sand/flock falling off after the glue dries, I will put down a second layer of watered down PVA/wood glue once the initial glue is dried.

Standard User
Posts: 8

Basing
getagrip
26th Mar 2015 08:15:12
Thanks guys.
Crispy; came to the same conclusion myself but change the PVA which worked. The PVA in the set isn't up to much quite frankly.
Jonas, just had the same advice on the Pendraken forum so am going to give that a go; thanks.

Administrator
Posts: 383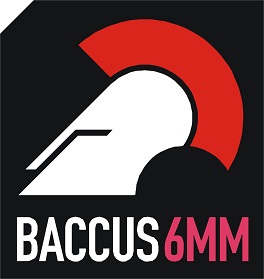 Basing
peter
26th Mar 2015 09:15:02
Getagrip,
I'm sorry that you've had this issue. As Extra Crispy has pointed out, this really is quite strange, and definitely not a common issue. We've sold more BBSs than I care to think about, and this is the first time I've really had notice of a failure on this scale.
There are a couple of things to look at. The first to look at is what material you are using as a base for the figures. Most people use an mdf base, but if you are using resin or metal, this may cause issues, as both of these have non-porous surfaces which means that the PVA glue does not get any 'grip' on which means you have to do a little more work to get things going.
The other question I'd ask is what consistency was the glue when you applied it? Was it used neat or watered down?
Another point to note is that the wash acts as a binding agent to secure the sand in place. Extra sealing coats of PVA can help to do this, but I've found over many years, not to be necessary.
The PVA supplied with the kit is actually a very good quality brand. We could use much cheaper bulk product, but as this is such a vital part of the system, we don't skimp on the quality.
I am sure that once we sort out the right technique you can crack this issue and get your army based.
- The Overlord

Standard User
Posts: 8

Basing
getagrip
26th Mar 2015 09:48:42
Hi Peter,
The glue was from a brand new pot supplied by you.
I was using a las-cut MDF base.
The glue was normal PVA consistency: neat.
I changed to my own brad of PVA and this worked okay.
Cheers,
Gareth

Standard User
Posts: 6

Basing
lilljonas
26th Mar 2015 03:26:43
Slightly off topic, but I really like the basing set and I use it pretty much exclusively for both 6mm and 15mm nowadays, and sometimes even for 28mm. I find that I use up the static grass faster than the other ingredients in the kit, and I was happy to see that I can get the grass separately in the store now. Great! :)

Standard User
Posts: 8

Basing
getagrip
26th Mar 2015 05:43:32
Now I'm using my own PVA I like it too.
Shame about the glue in the kit :-(