>
Forums
>
Painting and Modelling
>
Terrain
> Using 3mm terrain
TOPIC: Using 3mm terrain
I have been experimenting with 3mm terrain for use with 6mm figures and so far have found three very useful sources which are relatively compatible, and another which produces some great little buildings but unfortunately is not totally compatible, being much smaller.
The three which seem to wotk well together are Total Battle Miniatures ( the Skirmish Range), Peter Pig Hammerin' Iron ACW Riverine range, and Paper Terrain, a US company. The fourth company is Brigade Miniatures.
TBM 3mm terrain is produced in tile form, with most of the buildings being on 4"x4" tiles complete with walls and cobbled streets, making them ideal for C19th and C20th towns, particularly in northern France/Belgium.
The PP pieces are fewer in number but also work well. There is a famstead, which works well as a village piece, roughly circular with a diameter of approx. 3". There is also a town piece, which features a neo-classical building, and some dockside terrain, which features store houses and a couple of wagons. Although this does not concern me it may not be to everyone's taste. There are also some earth and brick forts, plus guns to go in them. I am happy to put up 3mm fort guns against 6mm Prussian siege pieces in the FPW.
The Paper Terrain buildings come in a set of sixty, including a church and a couple of walled farms. The set also includes various garden walls and each building comes with a ruin, which fits inside it. All the buildings and ruins are pre-coloured, so it is a case of cutting and glueing, but they do have the advantage that each is a separate building, so can be arranged as the modeller wants.
The Brigade Miniatures are more like 2mm scale, but they do have some interesting sets, particularly the various forts and C19th industrial buildings which don't seem to be in any other ranges at the moment. The Brigade Miniatures are metal. When I have painted and assembled more pieces I shall post photos with my BEF figures to give a sense of scale.
There are loads of free paper terrain sites as well. You can download the files and print out at any size you like, then cut and glue. That's how I made this village (the base is a beer coaster):
Mark "Extra Crispy" Severin
ScaleCreep.com
DeepFriedHappyMice.com
Indeed. I forgot to mention the free 3mm ACW buildings from the Altar of Freedom website, including the Gettysburg seminary.

Administrator
Posts: 383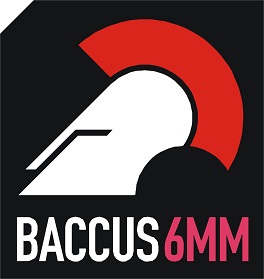 Using 3mm terrain
peter
15th Jun 2015 10:11:51
We used the Irregular 2mm terrain in our reduced Gettysburg game. I worked really well. The castings are a bit rough and ready but as will all these things, a bit of paint and they scrubbed up nicely and really did look the part!
- The Overlord
The 2mm stuff from Brigade Models is brilliant...
Mark "Extra Crispy" Severin
ScaleCreep.com
DeepFriedHappyMice.com

Standard User
Posts: 31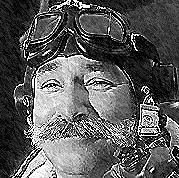 Using 3mm terrain
Wg Cdr Luddite
18th Jul 2015 06:05:08
I'm tempted by the Brigade models stuff myself. Show us some piccies please !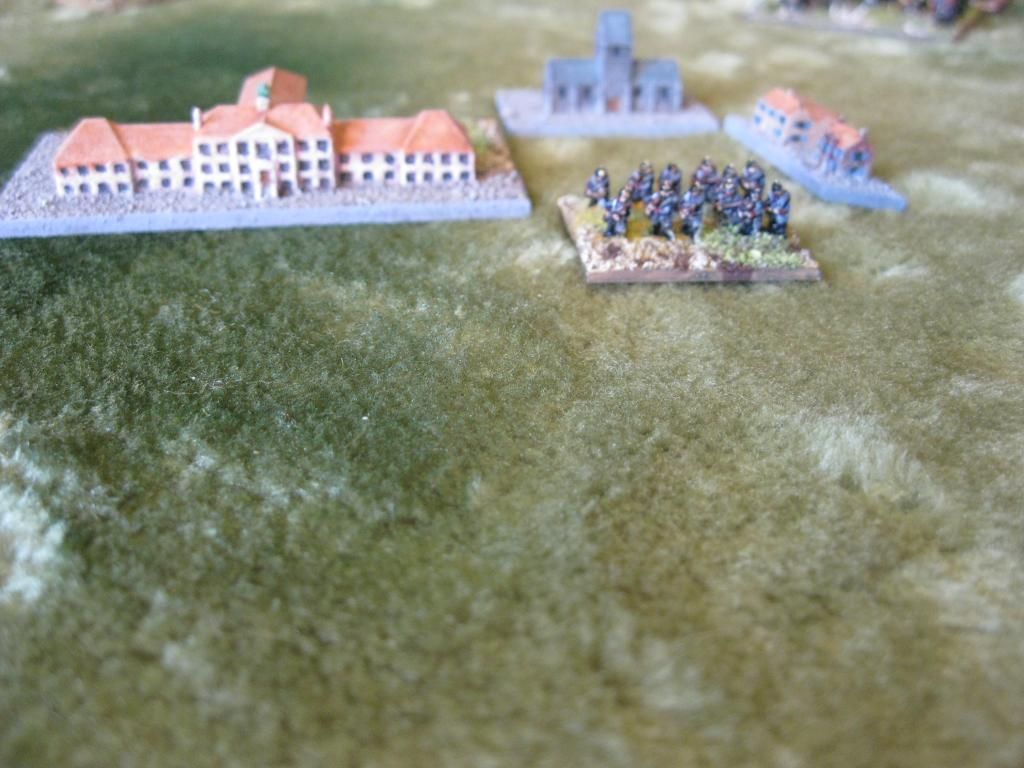 The above are brigade miniatures - nearer 2mm. Below are Total Battle Miniatures 3mm tile from their Skirmish range.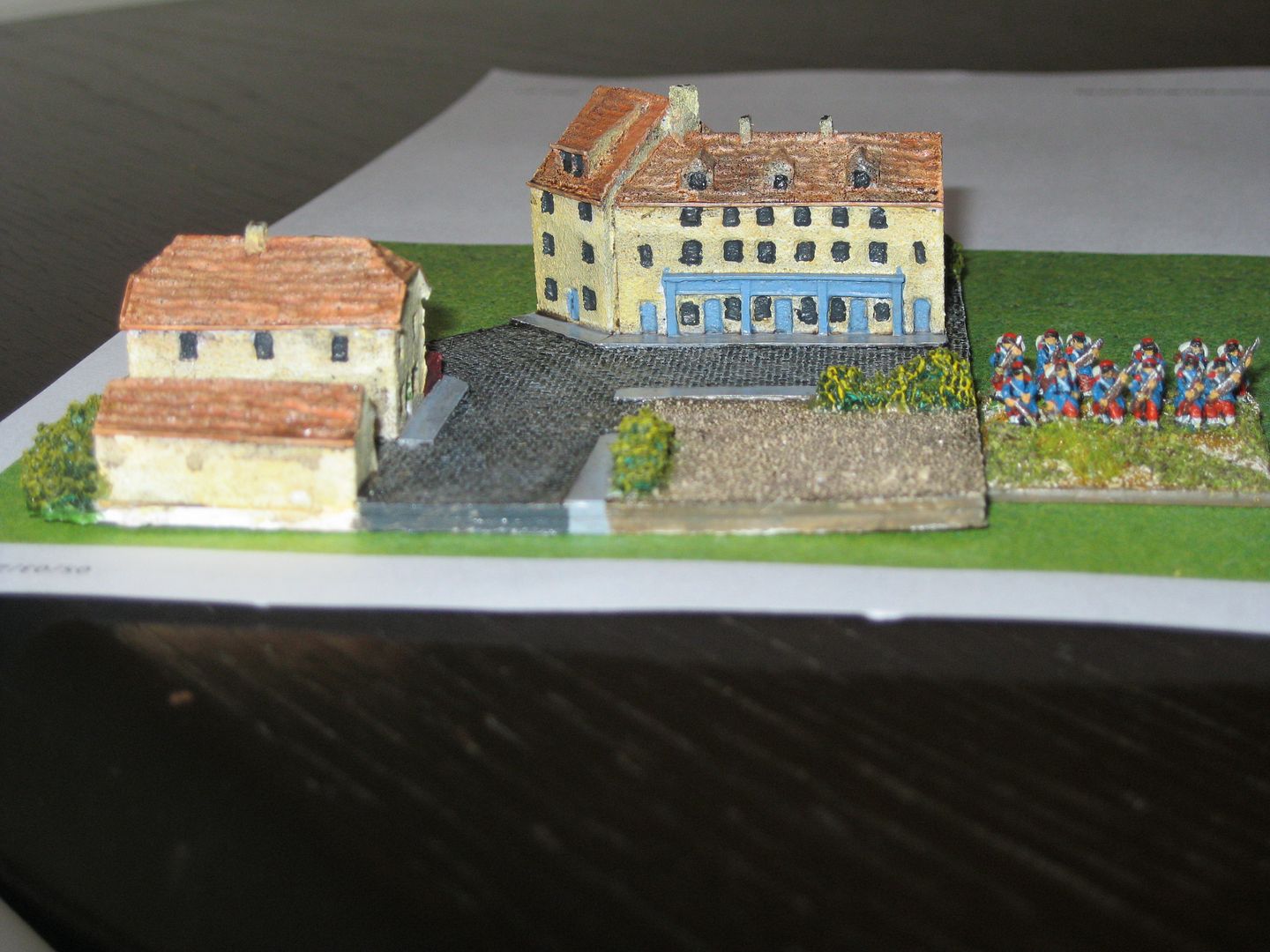 The next shows 3mm Paper Terrain in situ (nearest) with Brigade Miniatures in the background. And to prove I do actiually game with Baccus miniatures, some of my 1870 Bavarians.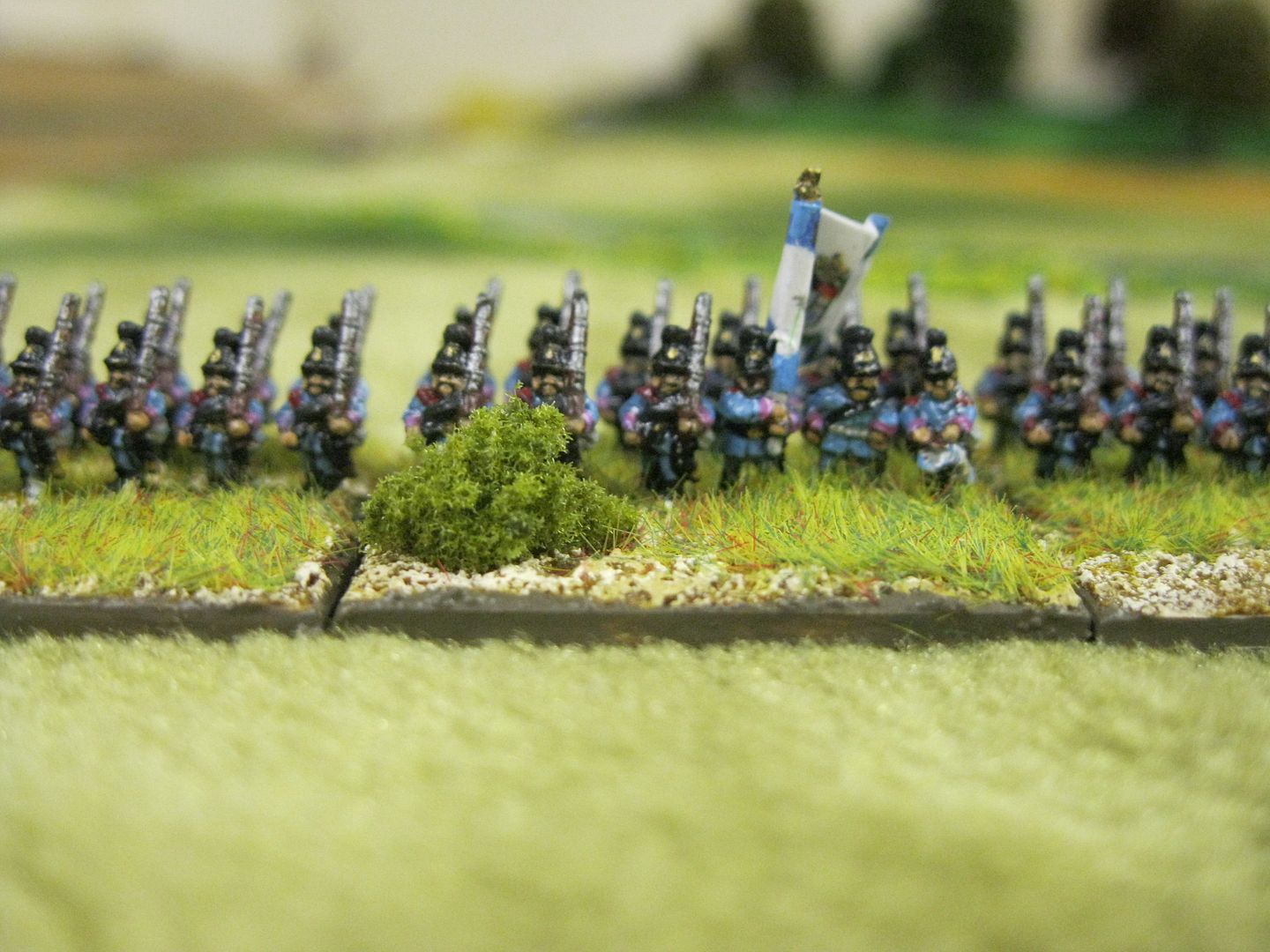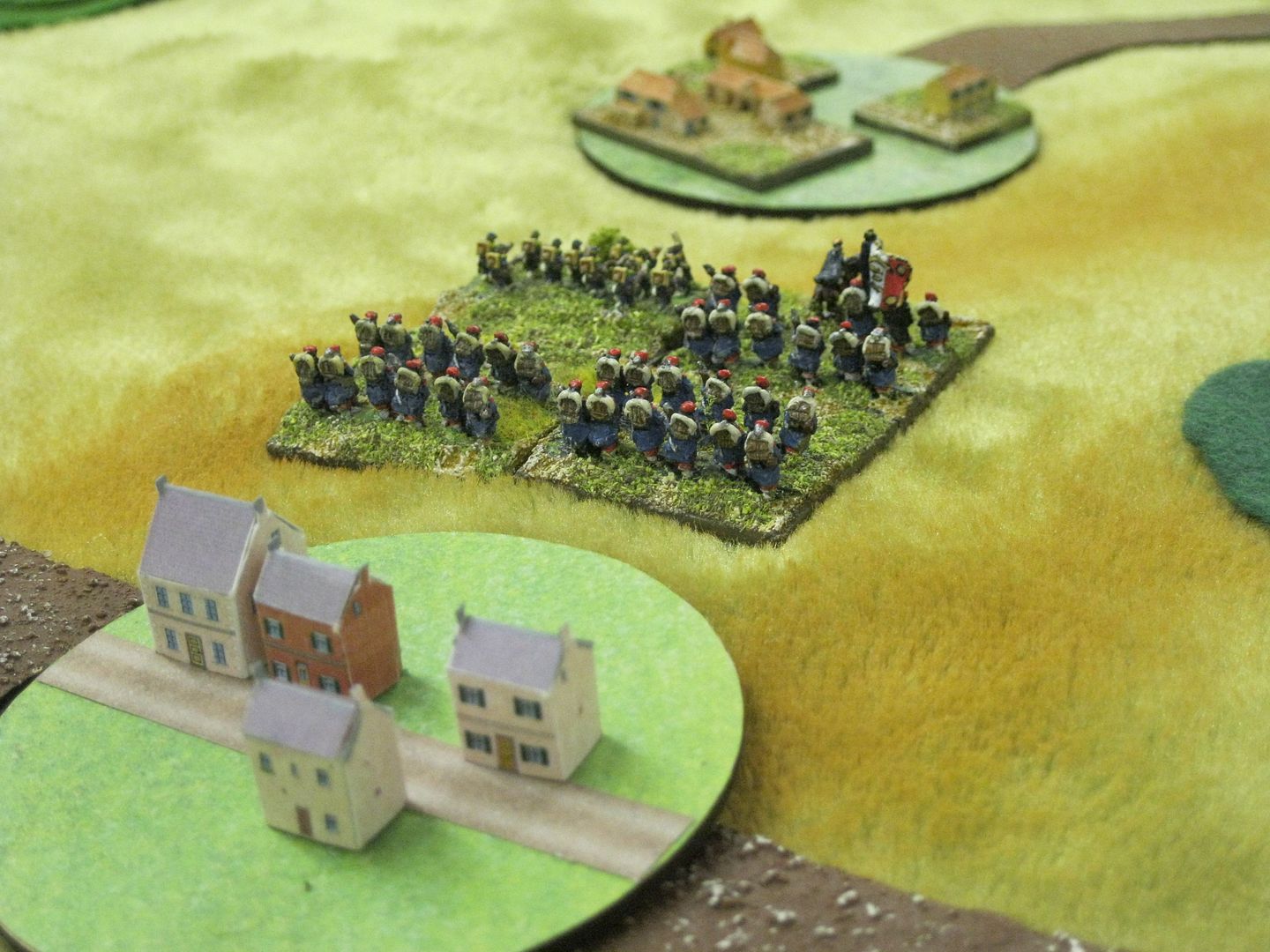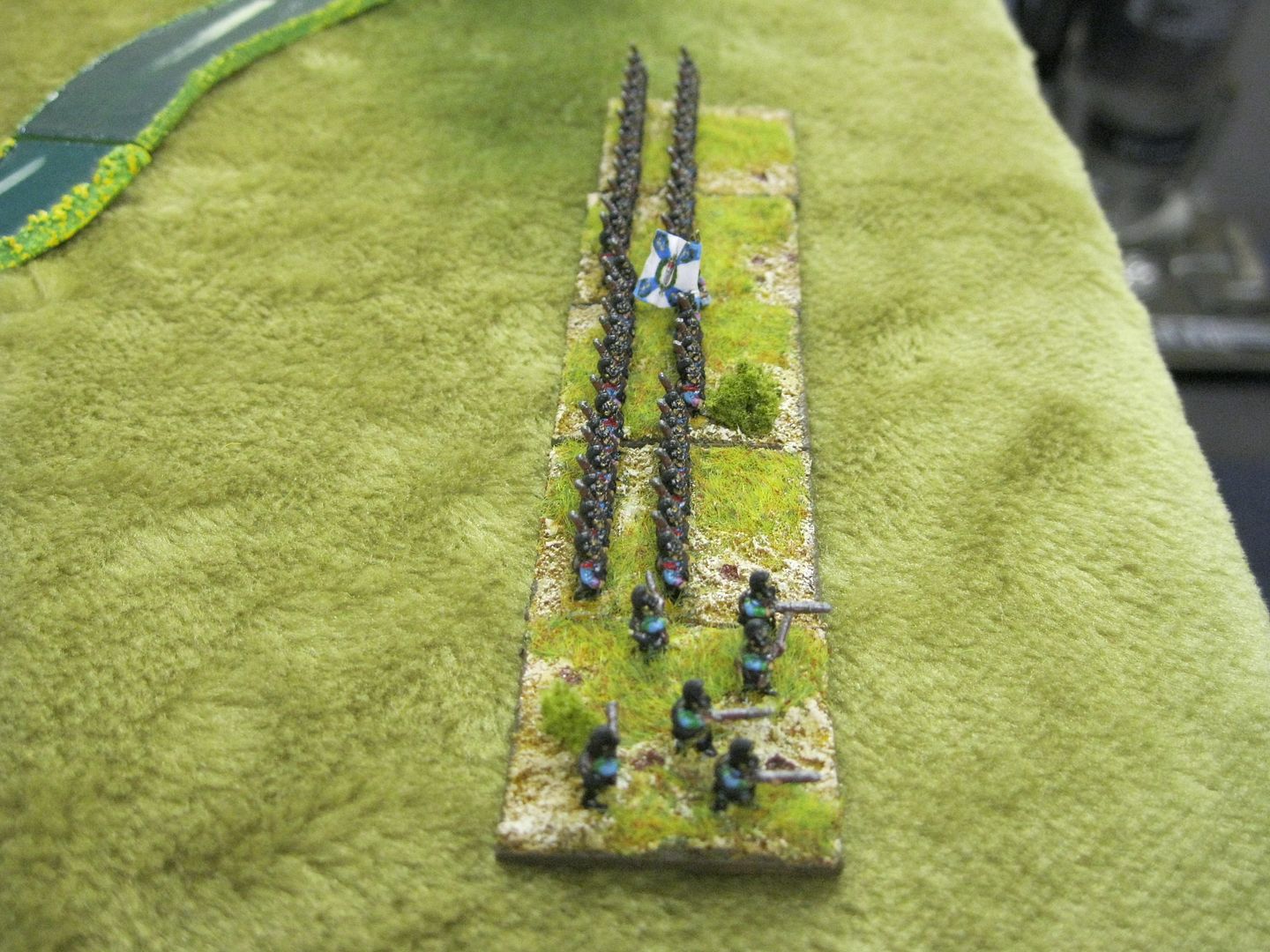 Standard User
Posts: 31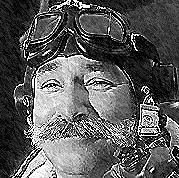 Using 3mm terrain
Wg Cdr Luddite
15th Aug 2015 08:38:09
OK we believe you. Now where can I find green teddy bears for those fields ?