>
Forums
>
General
>
General
> Bill Braham
TOPIC: Bill Braham

Administrator
Posts: 352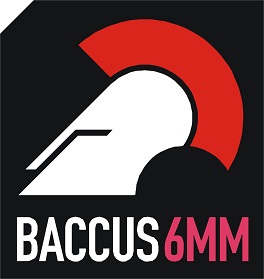 Bill Braham
peter
20th Jul 2016 09:20:28
I have very recently been informed of the sudden death of Bill Braham. Some of you reading this may have been fortunate to have known him, some of you will have met him at various shows around the UK helping on the Pike and Shot society stand or in earlier years on the Baccus stand. Most of you will have no idea of who he was, which believe me is entirely your loss.
I first met Bill through mutual friends about twenty years ago and immediately struck up a firm friendship with a fellow Yorkshireman living in exile from God's Own County in Hemel Hempstead. Although he was a geologist by profession, the sheer breadth of his reading and knowledge was astonishing and the facility with which he could discuss a huge range of subjects was breathtaking and impressive. The great thing was that he never lectured you or made you feel small - he just shared nuggets of information with his mates. And share he did.
Any of you who have purchased our AWI ranges should be nodding to Bill right now, as he it was who helped me decide on its composition and the appearance and equipping of the figures. He further shared his researches freely in the form of the free AWI uniform guides available on this site. He put his knowledge at my disposal for the new FIW ranges and undoubtedly a uniform guide would have been forthcoming but for circumstances. He performed a similar role as advisor and researcher for Dave and Leon at Pendraken.
Bill was much more than just a walking military encyclopaedia. He was a highly sought after professional in his field, a lover of good beer, a teller of stories, the possessor of an incisive and dry wit, a wonderful drinking companion, but above all a great friend who will be very much missed.
As proud Yorkshiremen, Bill and myself always made a point of wishing each other well on Yorkshire Day (August 1st to all of you unfortunate to live in 'Not Yorkshire'). I will be doing so again this year and I'd ask anyone who knew Bill to do the same.
- The Overlord

Standard User
Posts: 56

Bill Braham
Nick the Lemming
20th Jul 2016 06:46:05
Condolences from another Yorkshireman in exile. I'll try to make sure I wish you a happy Yorkshire Day too.

Standard User
Posts: 19

Bill Braham
Estarriol
20th Jul 2016 07:32:01
Yes a very sad loss, we chatted on the P&S more than a few times.