>
Forums
>
Painting and Modelling
>
Gallery
> 1809 war
TOPIC: 1809 war

Standard User
Posts: 111

1809 war
rsjahn
22nd Oct 2017 07:35:29
Hi,
finally my french and austrian divisions are ready (bavarians are on the way). I like to give you some impressions:
Cheers, Ralf

Standard User
Posts: 57

1809 war
Nick the Lemming
23rd Oct 2017 12:23:22
Excellent work!

Standard User
Posts: 243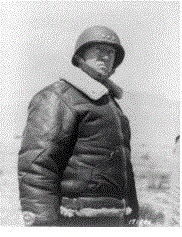 1809 war
njt236
23rd Oct 2017 08:10:17
NICE
Through the travail of the ages Midst the pomp and toil of war Have I fought and strove and perished Countless times upon this star.
So as through a glass and darkly The age long strife I see Where I fought in many guises, Many names but always me.
So forever in the future Shall I battle as of yore, Dying to be born a fighter But to die again once more.
G S Patton

Standard User
Posts: 86

1809 war
6mmwargaming
24th Oct 2017 07:42:36
Very bright and colourful!

Standard User
Posts: 111

1809 war
rsjahn
24th Oct 2017 04:42:14
Thanks! A bit more - with Peters kind permission two non-Baccus:
Little Ogre and staff - and the same on the other side, Archduke Charles:
Looking a bit irresolute ... as usual.
And finaly some more Baccus: Young (or Middle) Guard, Fusilier-Grenadier:
They look superb. I am a great believer in using slightly smaller buildings than the figure scale. For my ACW I use the 3mm buildings freely supplied by the Altar of Freedom web page and the 3mm ACW riverine buildings from Peter Pig. these work extremely well with 6mm figures as they have a reduced footprint.

Standard User
Posts: 111

1809 war
rsjahn
25th Oct 2017 07:58:51
Yes, I like that too. My buildings are somwhere between 3 and 6mm, can't say exactly - I used the paperbuildings from PaperTerrain as a kind of template.

Standard User
Posts: 13

1809 war
Rene
25th Oct 2017 01:57:19
Looks great, I like the 6x3cm basing!
What is the stand representation? Batallion? Regiment? Brigade?

Standard User
Posts: 111

1809 war
rsjahn
25th Oct 2017 03:18:05
I'm using Polemos-rules:
1 infantry base = 1 batallion, 2 bases = 1 regiment (I thought about three battalions for one regiment as in reality, but my table is too small for that)
4 bases = 1 brigade, 8 to 10 bases = 1 division etc.
1 cavalry base = 1 regiment etc.
1 artillery base (3x3) = 1 battery
For brigadiers and generals of division I'm using a 3x3 base, for commanders of army-corps 4x4 and for army command 5x5