>
Forums
>
Painting and Modelling
>
Painting Questions
> Painting Highlanders
TOPIC: Painting Highlanders

Standard User
Posts: 3

Painting Highlanders
PCB
12th Dec 2016 10:15:16
Good Evening Folks,
I need help. My sons and I are going to try playing with the 6 mm Napoleonics. We are new to this scale and rule set but we are really looking forward to starting. I made the mistake of telling my 19 year old to "just order some British for me" since they were ordering French and Austrian. So my kid with the good eyes and steady hands orders me a bunch of Highlanders. He has a twisted sense of humour. Finally to my question, where can I find painting guides or tips on how to paint 6mm Highland troops. I've been looking but with limited success.
Thanks, Paul

Standard User
Posts: 184

Painting Highlanders
Glenn Pearce
13th Dec 2016 02:40:44
Hello Paul!
Welcome to the wonderful world of Baccus6mm. You and your sons are about to start a journey that will bring you years of enjoyment together.
Painting 6mm is as simple or as complicated as you want it to be. The different figures simply give you some different details to paint. First obtain a picture or two that looks similar to the figure you want to paint and if possible a detailed description of the uniform and it's colours.
I always start to paint a figure from the bottom and work my way up, then out. So a rough guide in order is boots/shoes, socks, legs/pants/kilt, jacket, collar/facings, straps, face, hair, hat, musket, shoulder roll, back pack, turn backs, ammo pouch, cuffs, hands. Boots, pants and jackets are generally slapped on with any brush that your comfortable with. From there I generally only use a 10/0 brush although others do use bigger brushes. It all boils down to what works for you and you will only know that after you have painted a few figures.
I have painted the highlanders and didn't put any pattern on the socks or kilts and they look great. Some people have painted patterns on them or just the kilts with great success but it takes a very fine brush, a steady hand, and sparse bits of paint. It's not easy and I would not recommend it until your comfortable with your skill level.
In 6mm most detail is lost when your a few feet away. Although your painting the individual figures your actually painting a unit as it's the unit as a whole that stands out when your finished.
Hope this is of some help to you.
Best regards,
Glenn

Standard User
Posts: 242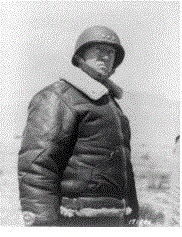 Painting Highlanders
njt236
13th Dec 2016 03:04:09
For Highlanders I paint the kilt in the predominant colour for that regiment. Then using a very fine black Fine Liner pen I draw a grid pattern onto the kilt.You could paint the secondary colour into every other square to give the tartan look. As Glenn has said too finer detail get's lost when viewed from a distance so only you know it's there. Depends how detailed you want to go really.
Through the travail of the ages Midst the pomp and toil of war Have I fought and strove and perished Countless times upon this star.
So as through a glass and darkly The age long strife I see Where I fought in many guises, Many names but always me.
So forever in the future Shall I battle as of yore, Dying to be born a fighter But to die again once more.
G S Patton

Standard User
Posts: 3

Painting Highlanders
PCB
13th Dec 2016 05:28:19
Thanks Folks, I appreciate the advice. Sounds like it's time for me to relax my expectations.

Administrator
Posts: 383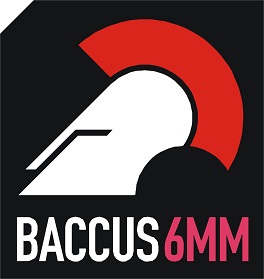 Painting Highlanders
peter
14th Dec 2016 09:30:46
A bit late to the party, but my advice mirrors that of others. Don't try and overpaint the wee chaps. All of the figures painted for the catalogue just have dark green kilts and a line of red paint for diced bands etc. Any tartan pattern seen from a distance soon fades into the dominant colour. Trying to 'accurately' paint tartans in 6mm is wasted effort.
Paint the unit, not the man!
- The Overlord

Standard User
Posts: 3

Painting Highlanders
PCB
14th Dec 2016 01:20:32
Will do. Thanks Peter