>
Forums
>
Painting and Modelling
>
Terrain
> Rivers
TOPIC: Rivers

Standard User
Posts: 10

Rivers
John Svensson
14th Jan 2015 08:19:42
Howdy: I've made a couple of caulk rivers using the www.6mmacw.com terrain tips.....clear caulk with underside appropriately painted. With any sort of use I can see that acrylic paint starting to flake off the caulk, is there a safe way to put a clear coat over the paint? I was afraid a clear spray overcoat would probably react poorly with the caulk as some would inevitably hit bare caulk. Anyone make similar rivers and roads? John

Standard User
Posts: 23

'caulk' Terrain
Captain Darling
14th Jan 2015 09:06:42
Hi John,
I saw the same tutorial but used $2 tubes white of caulk/gap filler and some Humbrol enamel paints to colour them...I just made mine directly on grease proof paper and peeled them off...my stream and pond really need some 'white' highlights but just havent had the time and they work fine as is :-)...
The road sections under construction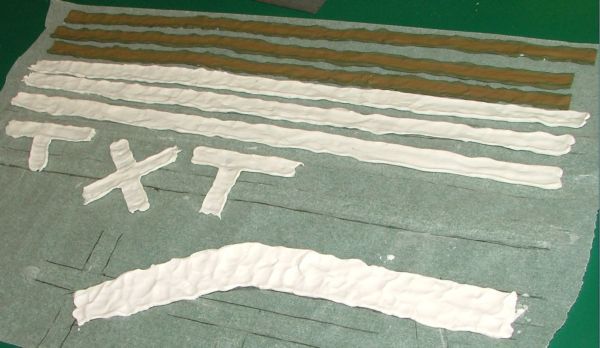 Road and stream sections laid out on a battlefield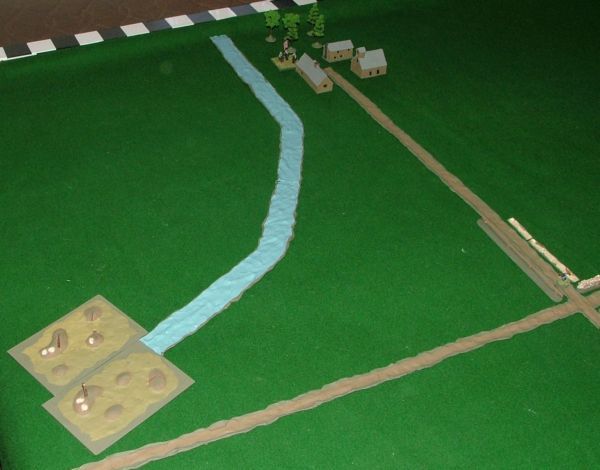 I also used it in my swamp bases.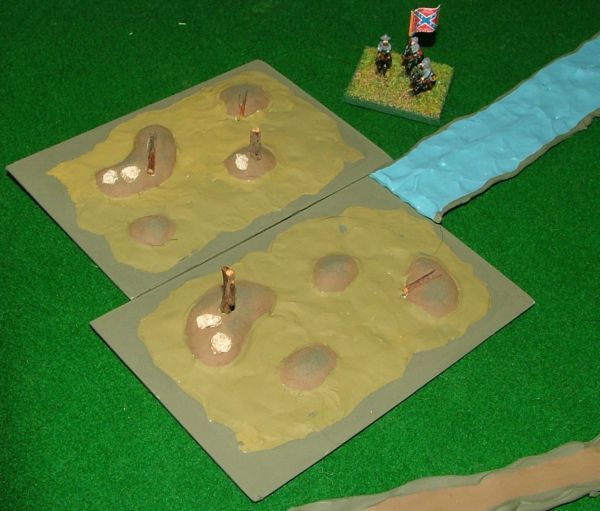 Pond with stream section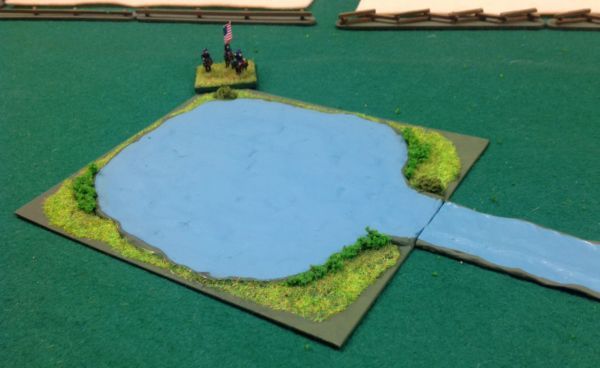 Isolated pond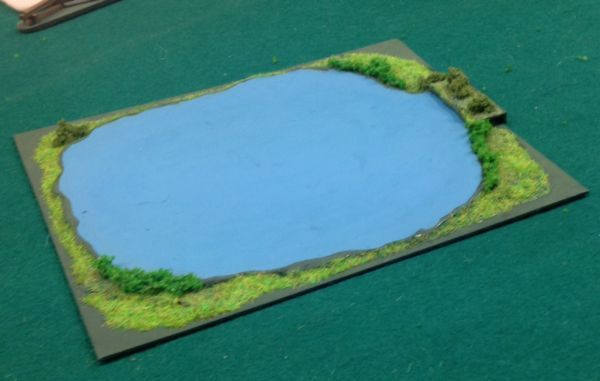 I've used this system for 28mm scale roads to but with a styrene backing.
Cheers!
"There's nothing cushy about life in the Women's Auxiliary Balloon Corps!"
I use Liquitex Gloss Heavy Gel to give my rivers the wet look.
I use hex terrain from Kallistra, and it looks like this when finished...
Or on the table top...

If this might be of help, there's more info here: http://www.littlewars.se/candc/rivers.html
Very effective looking terrain, particularly that the river is not bright blue.
Cheers Bob
I made a big set of rivers by simply painting strips of cloth then adding a little flocking/foliage. I wrote a tutorial on it as part of my "Battlefield In A Box" project. I think I might try adding some gloss to make them look "wetter."
http://deepfriedhappymice.com/html/ht_battlefield_box_rivers.html
Mark "Extra Crispy" Severin
ScaleCreep.com
DeepFriedHappyMice.com

Standard User
Posts: 23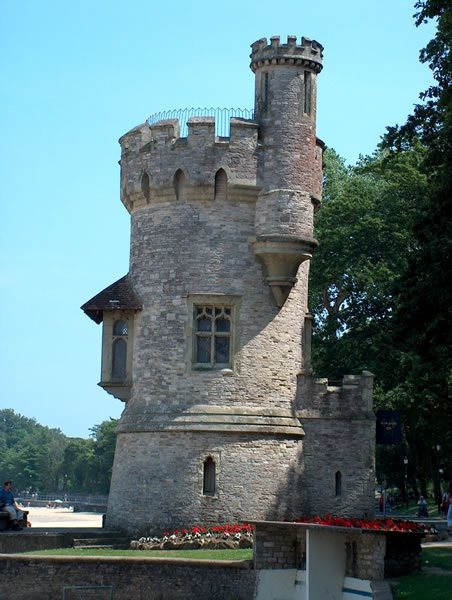 Rivers
Cerdic
5th May 2015 07:29:14
Very effective rivers, Mark! How do you stop the edges of the cloth fraying?
I took a piece of thin cotton cloth and painted it green. The paint stops the fraying. After I had painted all rivers I cut the strips apart and added the flocking. No fraying yet...
Mark "Extra Crispy" Severin
ScaleCreep.com
DeepFriedHappyMice.com

Standard User
Posts: 23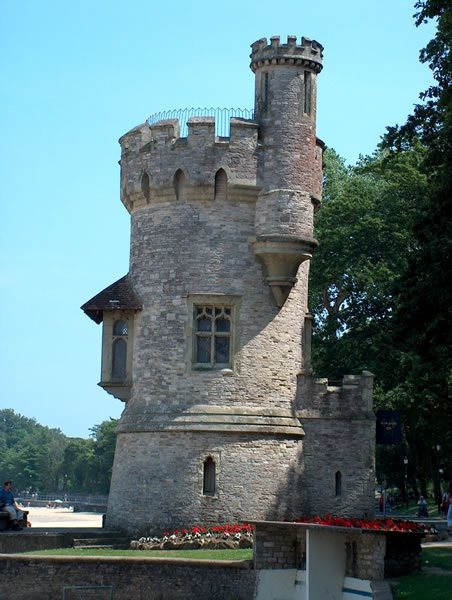 Rivers
Cerdic
7th May 2015 04:57:19
Ok, thanks! I might have to give that a go!

Standard User
Posts: 16

Rivers
Peter the Swede
10th May 2015 01:49:15
Inspired by this article, I used 2mm hardboard to cut river shapes. Each strip was 4cm wide at each end and the river was always 1cm wide at the end of each strip so they married up when placed end to end. A long strip of clear plastic was added down the centre of each river section and filler used to create river banks etc. This plastic was from the clear plastic cake containers courtesy of Mrs Swede and her daughters. The land was painted brown and flocked. The river was painted onto the plastic strip with acrylics. I located a river in Scandinavia on google and matched the colour of the aerial photograph.
http://s280.photobucket.com/user/Peter-the-Swede/library/

Standard User
Posts: 12

Rivers
chopperboydan
26th Jan 2016 07:11:25
I customised some of the lay on Hexon Terrain features produced by Kallistra, I painted the river and stream sections brown rather than the bright blue they were. Made wider rivers using milliput for the banks and flocked to fit in with the other tiles.